Categories
Manufacturers
Cart Contents
Your cart is currently empty
Subtotal: $0.00
Sale Item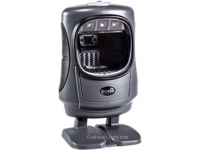 Code Reader 5000AV
$449.00
Product Details
TEC FS-1595 Cash Register - Flat

SKU: MA-1595-1AF-S-US

List Price:

$1479.00

Your Price:

$999.00

Your Savings:
$480.00
Quantity:

Share This Product:
Overview
TEC MA-1595 Cash Register - Flat Keyboard
!!! DISCONTINUED MODEL !!!
REPLACEMENT MODELS IS: SPS-520-FT. (Click to View)
The MA-1595 is at the high end of the Electronic Cash Registers manufactured by TOSHIBA TEC. The abundance of programmable system options, combined with the interfaces for scanning, scale, and master-satellite all included in the standard version, gives a very competitive total system for the retail market. Whether you need a fully featured stand-alone ECR, a single-store M/S system, or an extensive network of cash registers connected to your head office, the MA-1595 fits your needs. The fast 10 Mbps LAN interface connects the MA-1595 to a PC for easy communication and data collection. Using the LAN connection, you can also build a master-satellite network of up to 16 machines, with high-speed communication to the central data file. The flexible master / backup master configuration gives you total system security.
Flat Keyboard

98 Direct PLU Keys Standard
2 /14"" Thermal Receipt & Journal Printer
32 Characters Alphanumeric Print
Automatic Receipt Cutter
Graphic Logo and 4+3 Lines Store Message
High-Speed LAN Communications (Standard)
PC connection via LAN (TCP/IP)
Master/backup Configuration Up to 16 Terminals
Internet Communications Communicate seamlessly to a main office through the internet.
Up To 99 Departments and 10 Major Groups
PLUs: 1500 (local); 65 000 (central)
Up To 65,000 - With Memory Expansion
Cashiers: 15 (local); 99 (central)
16 Character Alpha-Numeric 10 Digit Front Display
10 Digit, 7 Segment Swivel Customer Display
Scanning Functions
Wide Variety of Programmable Functions
Electronic Funds Transfer (EFT)
Full Cashier Accountability
Forced Birthday Verification
Hold and Recall, Cancel Transaction
3 Price Levels
4 Value Added Tax Rate
10 Auto Function Keys
10 Media Types
Heavy Duty Cash Drawer with 5 Bill /5 Coin and Media Slot
3 Com Ports Standard for: Scanner, Credit/Debit Card, Scale and Computer
Tell a Friend