Categories
Manufacturers
Cart Contents
Your cart is currently empty
Subtotal: $0.00
Sale Item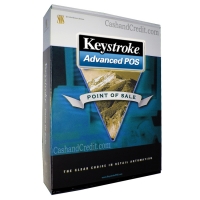 Keystroke Advanced POS - Version 8
$1795.00
Ink Ribbons / Rollers
Our Ribbons or Ink Rollers are approved and recommended by most major POS and credit card equipment as well as printer manufacturers. Here is why you should consider getting your Ink Rollers or Ribbons supply from us.
Competitive Low Prices.
We help you find the right Ink Roller / Ribbon for your equipment.
We will ship your order same day we receive it.
We can save you time, gas and hassle by shipping them to you.
Our Ink Roller & Ribbons are high quality.
We carry a large collection of Ink Rollers & Ribbons, no backorders.