Categories
Manufacturers
Cart Contents
Your cart is currently empty
Subtotal: $0.00
Sale Item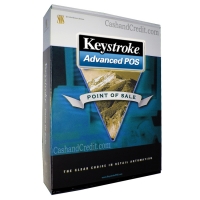 Keystroke Advanced POS - Version 8
$1795.00
ATM
At AD Business Solutions we recognize the importance of equipping your business with an ATM to generate an additional revenue stream and create a risk-free form of payment: CASH! Eliminate the hassle of providing cash-back, avoid paying debit fees and earn a surcharge on every transaction instead.

Additionally, an ATM is an excellent way to increase customer traffic. Businesses with ATMs have improved customer satisfaction, increased customer loyalty and studies show that 25% of withdrawals are spent at the ATM location! In fact, the average ATM user spends 40% more than a non-ATM user.

---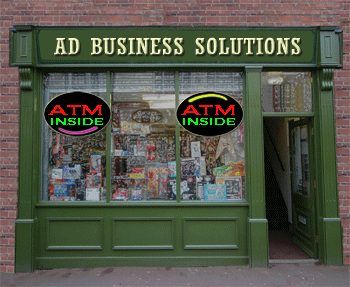 BENEFITS OF ATM
Profit from Surcharge
Increase Sales Volume up to 20%
Cash Retention - 25% of the cash withdrawn from an ATM is spent on the premises.
Reduce your Credit Card Fees by directing your customer to the ATM machine.
Eliminate Charge Backs & Bounced Checks.
ATM Deposits Funds Directly into your Bank Account.
Add customer convenience
Stimulates Impulse Purchasing
Increases Customer Traffic & Loyalty
Free Shipping & Installation
Online Reporting & Account Management
---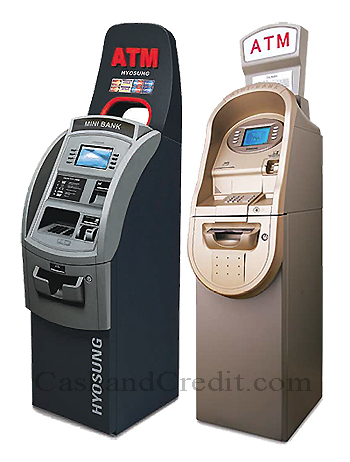 ATM OPTIONS

Leasing or Purchasing ATMs
AD Business Solutions offers an affordable leasing program through a third-party company. This program allows an ATM to be purchased without paying for the full value of the terminal upfront. You can begin earning revenue from the terminal and have it pay for itself each month!

Free Placement Program
AD Business Solutions offers a unique program to place ATMs at certain business locations with no expense to the merchant. AD Business Solutions is always looking for high volume locations to place ATMs, free of charge. This allows you to earn revenue and increase foot traffic without having to incur the capital expense of purchasing an ATM machine.

ATM Conversions / Reprograms
If you already have an ATM at your location, but would like to earn more from it, AD Business Solutions can reprogram the machine to increase your revenue. As long as you own the terminal, AD Business Solutions can convert virtually all ATM models and quickly enhance your income and improve your customer service.
---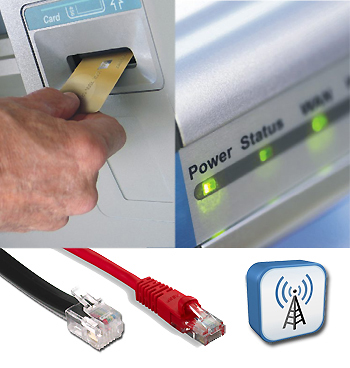 CONNECTIVITY OPTIONS

Dial Up
A dedicated phone line is the traditional connectivity option for ATMs and offers a cost effective, reliable connection.

IP (High Speed)
An Internet Protocol connection offers a high speed option to ensure quick ATM transactions. This option eliminates the need to maintain a dedicated line for the terminal. ATM Router supports all locations that are IP Enabled or utilize T1, DSL or Cable. ATM IP Connect employs "plug and play" usability for an effortless installation without the need for additional software or programming. ATMConnect boasts a variety of security standards such as Secure Sockets Layer (SSL) Protocols and Triple DES Data Encryption to minimize risk.

Wireless
For locations that do not have a dedicated phone line available and are not IP Enabled, the wireless solution is an ideal option. AD Business Solutions can help you reduce the cost of operating your ATM and improve your transaction speed with a Hercules wireless router. Like an IP connection, the wireless option eliminates the need for a dedicated phone line as well as any associated phone bills. A wireless connection also provides the flexibility to place an ATM anywhere in the store!
---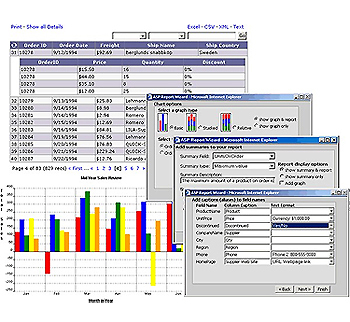 ONLINE REPORTING

AD Business Solutions offers a valuable way for merchants to easily track and analyze their monthly ATM activity. Through an online portal that can be accessed by any computer with an internet connection, you can view monthly reports, settlement reports and surcharge activity. This allows business owners to analyze ATM revenue as well as customer usage at their location. The online system can even send text or e-mail balance updates when your cash supply is low, ensuring that you never run out of cash!
---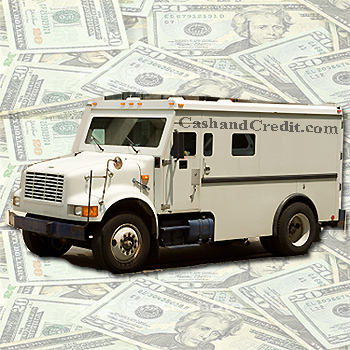 CASH MANAGEMENT

AD Business Solutions offers two different cash options to maximize convenience and to ensure that your ATM is always stocked.

Merchant Cash
In our most popular option, business owners stock their own machine and are then reimbursed by AD Business Solutions. Our rapid replenishment initiative ensures that your funds are reimbursed within 48 hours. This option allows you to stock as often as necessary so that there are no breaks in your revenue stream. With this option, you don't necessarily have to stock the terminal with thousands of dollars – many merchants simply recycle their $20 bills into the terminal at the end of each day to keep the ATM operational.

Vault Cash Service
Another option is our in-house vault cash solution which allows business owners to completely avoid getting involved with the handling of cash. With this program, AD Business Solutions handles all aspects of your cash management and ATM replenishment. Our reporting and forecasting system will ensure that your ATM is replenished regularly by our armored carrier service. This option is ideal for locations with multiple machines such as arenas, airports and hospitals.
---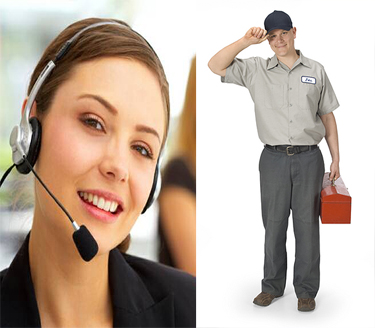 SERVICE & SUPPORT

Our ATM program is backed with unparalleled service. AD Business Solutions' award-winning, in-house customer service and technical support representatives are ready to assist you 24 hours a day, 7 days a week, 365 days a year! Additionally, our certified ATM technicians are highly trained to install and maintain each terminal to make sure that your machine is always running properly and there are no breaks in your revenue stream.

All of our technical support and customer service departments are cross trained in traditional credit card processing and merchant services in addition to the unique aspects of the ATM program. While most of our competitors have an outdated and overly complicated approach to ATM processing, we have taken the efficiency and success of AD Business Solutions and delivered it to the ATM industry.
---

Nautilus Hyosung - NH-1500

ATMs from the NH-1500 Series are our most popular retail models because they include plenty of state-of-the-art features at an affordable price. Plus, their small footprint and low weight makes them easy to fit into almost any location.

Reliability - Featuring exceptionally stable operation and advanced performance, the NH-1500 Series has a proven track record in the U.S. market.

Security - This safe transaction environment includes a UL business-hour safe, PCI EPP (Encrypting PIN pad).

Capacity up to 4,000 Notes - A variety of cash-dispensing units offer combinations up to 4,000 notes.


Dial Lock
Dip Reader
12 Month Warranty
Voice Guided Transactions
One Roll of Paper and Operator Manual
Lit Topper Sign
---

Nautilus Hyosung - NH-1800

The NH-1800 Series offers exceptional value with plenty of customization options. Featuring a new, sleek design, it is also an attractive addition to any retail setting. Superior quality, security and value. Only with Nautilus Hyosung. The NH-1800 Series is simply the best value in ATM solutions for the retail industry.

Reliability - State-of-the-art technology provides quick and accurate transactions. This popular ATM is also known for its reliability, thanks to a proven track record in the U.S. market.

Security - A UL business-hour safe and PCI EPP (Encrypting PIN pad) provide a secure transaction environment.

Capacity up to 4,000 Notes - A variety of cash-dispensing units offer combinations up to 4,000 notes.


7" Color LCD
Dial Lock
Dip Reader
12 Month Warranty
Voice Guided Transactions
One Roll of Paper and Operator Manual
Lit Topper Sign