Categories
Manufacturers
Cart Contents
Your cart is currently empty
Subtotal: $0.00
Sale Item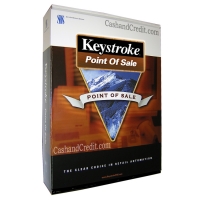 Keystroke Point of Sale - Version 8
$1195.00
Product Details
Infinea Tab 2 Slim Case

SKU: IN-TAB2-SCASE
Overview
Lightweight case for iPad 2 to protect iPad/Infinea combo. Can be modified with different grips and mounting options as listed below.
Dimensions of Full Case: 10.2" x 7.5" x 2"

Different grips options available: Low Profile Grip, Rotating Grip, Flat Plate, Slide Tab (used with Slide Stand)

Weight: 8 oz.
Tell a Friend