Categories
Manufacturers
Cart Contents
Your cart is currently empty
Subtotal: $0.00
Sale Item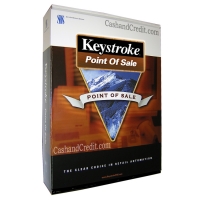 Keystroke Point of Sale - Version 8
$1195.00
Product Details
Infinea Tab for iPad 2

SKU: IN-TAB-2

List Price:

$299.00

Your Price:

$249.00

Your Savings:
$50.00
Quantity:
Optional Scanner:

Share This Product:
Overview
!!! DISCONTINUED MODEL !!!
The eye-opener. The first tablet that expanded the possibilities of iOS in the mobile marketplace. For Apple iPad 2.The change agent. With over 50,000 units at work in multiple markets, the Infinea Tab for iPad 2 leads the mobility movement. For Apple iPad 2. Linea Pro products carry every function that's critical to your company's success in the palm of your hand. Infinea Tab for iPad 4 can read all the most widely used barcodes in business today plus Conveniently and securely run cards through the 3-track mag-stripe reader. With a partner that knows its way around the ever-changing landscape of mobility. Infinea Tab products offers many MSR and scanner options which support Apple products and mobile technology right at your fingertips.
3-track bidirectional reading capabilities
1D Laser or 2D high speed imager
Optional Configurations: RFID Reader, SRED, Bluetooth
Standard USB A to mini B cable
Rechargeable Li-ion Battery
Charge via USB port or optional Single/ Multi-Unit Charging Stations
Tell a Friend