Categories
Manufacturers
Cart Contents
Your cart is currently empty
Subtotal: $0.00
Sale Item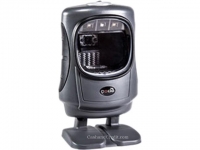 Code Reader 5000AV
$449.00
Product Details
APC PER7 Surge Protector - 7 Outlet

SKU: APC-PER7
Overview
APC- 7 Outlet Surge Protector
This 4' surge protector is GUARANTEED to protect your electronic equipment from power surges, lightning, and changes in voltage. This unit plays an essential role in safeguarding your new or current investment from any unexpected power-line surges that may PERMANENTLY damage your system!
840 Joules
4' Power Cord
A Resettable Circuit Breaker- Just Push To Reset
Red ""SITE WIRING FAULT"" LED. Comes Equipped With Surge Suppressors, Which Will Automatically Detect Potentially Dangerous Wiring Problems In The Wall Circuit.
$50,000 Lifetime Connected Equipment Protection
EACH Of The 7 Outlets Absorb Power Spikes, Line Noise, And Electrical Static.
Tell a Friend