Categories
Manufacturers
Cart Contents
Your cart is currently empty
Subtotal: $0.00
Sale Item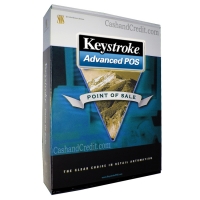 Keystroke Advanced POS - Version 8
$1795.00
Product Details
Touch Screen Protector Film - 6.5" / 7"

SKU: OVERLAY-TOUCH LCD
Overview
7" LCD Screen Protector AND 6.5" LCD Screen Protector
7" LCD Touch Screen Protectors:
SAM4S SPS-520FT, SAM4S SPS-520RT, SAM4S SPS-530FT, SAM4S SPS-530RT

6.5" LCD Touch Screen Protectors:
Sharp UP-810F, Sharp UP-820F, Sharp UP-820N


Protect your LCD touch screen from unwanted bacteria & dust!
Transparent and Scratch Resistant.
Available for both 7"" and 6.5"" LCD touch Screens.
No Adhesive, EASY installation and removal.
Antiglare surface reflects all unwanted light for improved viewing.
Dimensions for 7"" Screen Protector: 6"" W x 3.62"" H x 7"" DIAG
Dimensions for 6.5"" Screen Protector: 5.6"" W x 3.1"" H x 6.5"" DIAG
We have many different models available, please contact us if you don't see yours in the list.
Tell a Friend