Categories
Manufacturers
Cart Contents
Your cart is currently empty
Subtotal: $0.00
Sale Item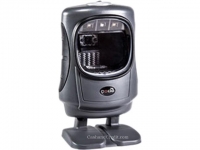 Code Reader 5000AV
$449.00
Product Details
SHARP UP-820N Cash Register

SKU: UP-820N

List Price:

$1445.00

Your Price:

$1115.00

Your Savings:
$330.00
Quantity:
Magnetic Card Reader:
Memory Option:

Share This Product:
Overview
SHARP UP-820N Cash Register
!!! DISCONTINUED MODEL !!!
REPLACEMENT MODEL IS: SAM4S SPS-520RT.
The UP-800 Series builds on years of Sharp technology expertise to deliver a flexible yet incredibly reliable POS system. Well-designed hardware and a stable operating platform provide for faster order entry, enhanced back-end operations and improved customer service. Advanced features include:
Dual Input for Greater Convenience
Customizable

Raised Keyboard

Customizable

6.5" Color Touch Screen LCD

Network Multiple Terminals Together (Up To 32)
Thermal Receipt and Journal Printer
Space Saving Cash Drawer Design - 5 Bill and 6 Coin
SD Card Interface Simplifies Backup for Data and Programs
Enhanced Manager Control of Discounts and Voids Minimizes Abuse
Bill Separation by Item/Amount
High-Speed Industry Standard Ethernet LAN & RS-232 Interface Ports
Auto Key Function, Price Shift Function
Recall GLU (Guest Look-Up) Function
Hold and Recall A Transaction To Help A Customer Without Stopping Your Sales Flow
30 Flexible Function Menus Put the Right Options Together For Fast Operations
Condiment Menu & Combo PLU
PLU Information Text for Recipes/Wine Tasting Notes
Quantity Tax Handling For Special Merchandise
Contemporary & Stylish Two Tone Colors
Contact-Less Operator Key
Flexible Payment Options to Meet Customer Demands
Credit/Debit
Gift Card Processing
EBT Electronic Benefits Transfer
All the models in the UP-800 Series allow for an advanced set of upgradeable options to meet your growing business needs. Optional features include scale, scanner for UPC/EAN, coin dispenser, 2-line 20 character pole display, ViVOpay contactless payment device, real-time output to printer or security systems, and a BERG drink dispenser.
Tell a Friend