Categories
Manufacturers
Cart Contents
Your cart is currently empty
Subtotal: $0.00
Sale Item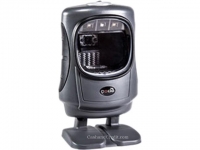 Code Reader 5000AV
$449.00
Product Details
SHARP UP-810F Cash Register

SKU: UP-810F

List Price:

$1495.00

Your Price:

$1154.00

Your Savings:
$341.00
Quantity:

Share This Product:
Overview
SHARP UP-810F Cash Register
!!! DISCONTINUED MODEL !!!
REPLACEMENT MODEL IS: SAM4S SPS-530FT.(Click to View)
The UP-800 Series builds on years of Sharp technology expertise to deliver a flexible yet incredibly reliable POS system. Well-designed hardware and a stable operating platform provide for faster order entry, enhanced back-end operations and improved customer service. Advanced features include:
Dual Input for Greater Convenience
Customizable

Flat Keyboard

Customizable

6.5" Color Touch Screen LCD

Single Station Printer

Excellent for Table-Service with Full Sized Guest Check.
Network Multiple Terminals Together (Up To 32)
Thermal Receipt and Journal Printer
Space Saving Cash Drawer Design - 5 Bill and 6 Coin
SD Card Interface Simplifies Backup for Data and Programs
Enhanced Manager Control of Discounts and Voids Minimizes Abuse
Bill Separation by Item/Amount
High-Speed Industry Standard Ethernet LAN & RS-232 Interface Ports
Auto Key Function, Price Shift Function
Recall GLU (Guest Look-Up) Function
Hold and Recall A Transaction To Help A Customer Without Stopping Your Sales Flow
30 Flexible Function Menus Put the Right Options Together For Fast Operations
Condiment Menu & Combo PLU
PLU Information Text for Recipes/Wine Tasting Notes
Quantity Tax Handling For Special Merchandise
Contemporary & Stylish Two Tone Colors
Contact-Less Operator Key
Flexible Payment Options to Meet Customer Demands
Credit/Debit
Gift Card Processing
EBT Electronic Benefits Transfer
All the models in the UP-800 Series allow for an advanced set of upgradeable options to meet your growing business needs. Optional features include scale, scanner for UPC/EAN, coin dispenser, 2-line 20 character pole display, ViVOpay contactless payment device, real-time output to printer or security systems, and a BERG drink dispenser.
Tell a Friend