Categories
Manufacturers
Cart Contents
Your cart is currently empty
Subtotal: $0.00
Sale Item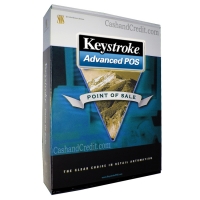 Keystroke Advanced POS - Version 8
$1795.00
Product Details
Honeywell Voyager Wireless Scanner - 1202g BT

SKU: MS -1202G
Overview
Honeywell Voyager 1202g BT Barcode Scanner
Voyager BT is a bluetooth wireless scanner! VoyagerBT combines the freedom of Bluetooth wireless technology with many of the outstanding features found in all Voyager series scanners. In addition to automatic infrared activation for bar code detection, VoyagerBT comes equipped with patented RangeGate technology which allows the device to scan hundreds of bar codes when out of range of a host system.
Bluetooth® Wireless Technology
Long Battery Life and Tool-Free Battery Removal
Automatic Interface Configuration
Excellent Poor Quality Code Reading
Paging Functionality: Simply press the button on the base to locate your lost scanner
Cable-free scanning using Bluetooth® v1.1 technology.
Decodes all standard 1D and RSS.
CodeGate Data Transmission technology.
Up to 12,000 scans per charge.
Supports master and client modes.
Recharging base station with in base scanning.
Wall or Countertop Mounting.
10 meter (33') working range.
Two way communication.
Holds up to 2500 bar codes when out of range.
Available in Keyboard Wedge, USB or Serial
Includes scanner, cradle, RS-232/USB cradle to host cable, power supply, battery, stand, CodeGate and manual.
Tell a Friend