Categories
Manufacturers
Cart Contents
Your cart is currently empty
Subtotal: $0.00
Sale Item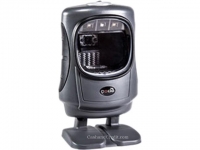 Code Reader 5000AV
$449.00
Product Details
SHARP ER-A247 Cash Register

SKU: ER-A247

List Price:

$445.00

Your Price:

$295.00

Your Savings:
$150.00
Quantity:

Share This Product:
Overview
SHARP ER-A247 Cash Register
!!! DISCONTINUED MODEL !!!
REPLACEMENT MODEL IS: SAM4S ER-925. (Click to View)
The ER-A247 register, commercial quality only from your Sharp authorized dealer. While helping increase productivity and reduce the employee learning curve, the ER-A247 provides the capabilities for a growing business to succeed. Utilizing a large operator display and a re. ned menu based management system; the ER-A247 sets a new standard in commercial cash register design.

The register provides all the basic features needed to run your business and advanced functions like electronic journal, credit card payment interface and SD Card slot for sales / register data transfer to serve you as the business grows. And with the Sharp name, quality is a standard feature to ensure that your register is ready for service.
Ideal for: Retail, Quick Service, Cafeteria
Raised Keyboard
99 Depts - 2,500 UPC codes
Dual Staion Thermal printer
3.7"" LCD for 5-line operator / 8- line maintenance operations
SD Card Slot for register backup and sales capture
QuickBooks Pro export with PC-Link software
Electronic journal for activity history
Menu Based Display, Easy to Learn and Use
5 Bill / 6 Coin Metal Cash Drawer with Media Slot
1 Serial port for add-on connections
Interface with Hypercom T4220 Credit Card Terminal
Tell a Friend