Categories
Manufacturers
Cart Contents
Your cart is currently empty
Subtotal: $0.00
Sale Item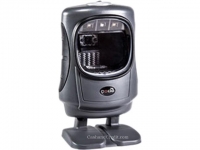 Code Reader 5000AV
$449.00
TERM AND CONDITIONS
Welcome to A.D. Business Solutions©. If you continue to browse and use this website you are agreeing to comply with and be bound by the following terms and conditions of use, which together with our privacy policy govern A.D. Business Solutions©'s relationship with you in relation to this website. The term 'A.D. Business Solutions©' or 'us' or 'we' refers to the owner of the website. The term 'you' refers to the user or viewer of our website.
Your use of A.D. Business Solutions© web site (the "Site") is governed by the policies, terms, and conditions set forth below. Please read the following information carefully. By using this Site or submitting an order for products or services, you indicate your acceptance of, and agreement to be bound by, the terms and conditions set forth below. If you do not agree to these terms and conditions, please do not use this Site and please do not submit any orders for products or services. These terms and conditions may be changed by A.D. Business Solutions© in the future without any notice. It is your responsibility as a user to periodically return to this page to review the terms and conditions for amendments. The amended terms shall take effect automatically the day they are posted on the site. Your continued use of the A.D. Business Solutions© web site following any amendments will constitute agreement to such amendments.
The failure or refusal of either party to inspect the agreement or other documents or the failure to obtain legal or other advice relevant to this transaction constitutes a waiver of any objections, contentions, claims that might have been based upon such reading, inspection or advice. No modification or amendment to this agreement shall be of any force or effect unless in writing executed by the customer and authorized representative(s) of seller. This agreement is not assignable by the customer without the prior written consent of seller.
MONEY-BACK GUARANTEES & PRICE PROTECTION
A.D. Business Solutions© does not offer money-back guarantee on any product. Please note A.D. Business Solutions© doesn't offer price protection on our already low prices. Due to nature of our business Price you pay today may change tomorrow. All specials and promotions limited to stock on hand. Call for current prices. We are not responsible for typographical errors. We reserve the right to limit quantities on all products.
SHIPPING POLICY
We only ship to the United States and Canada.
The shipping fee calculated on our site is for US only.
There will be an additional shipping fee for Canada. We will contact you with final shipping fee.
Canada Shipments: The end Receiver/Customer is responsible for any Duties, Taxes and Brokerage Fees administered by the Canadian government at the time of delivery.
We Ship via United Parcel Service (UPS).
US Available Shipping Methods (Ground, 3 Day, 2 Day, Overnight).
Shipping charges are automatically calculated based on your selected method of shipment when placing an order.
We don't ship to P.O. BOX nor Military Base. Shipping address must be a residential or business address.
Orders normally process and ship within 1-4 business days of placing you order. We will notify you if it will take longer than 5 business days to ship your order.
Orders returned as "undeliverable" or "refused" will be charged a minimum $25 fee.
Please double check all shipping address information to avoid delays. You can verify the correct format for your address by visiting usps.com.
Any order related damage claims must be called into UPS within 24 hours of receiving your package. You must keep all package contents (i.e. shipping carton, packing material, promotional items, and product) as intact as possible. This is necessary for UPS investigation purposes. Failure to produce package contents to the UPS Investigations Team will prevent us from replacing your damaged product. You can contact UPS toll free at 1-800-PICKUPS.
In addition, the method of shipment you choose does not necessarily mean you will receive your order within the specified number of days. Please note that we count from the day we ship and not from the day you place your order. However, we guarantee that we attend to our customers on a first come first serve basis. Please take note that we do not ship on Saturdays, Sundays and Holidays. In our effort to deliver your order immediately, you may receive two or more shipments if the items come from different distribution points.
PAYMENTS
We accept the following payment methods:
All Major Credit Cards (Visa, MasterCard, Discover and AMEX)
Paypal© - (Visa, MasterCard, Discover and AMEX)
Paypal Express Checkout© - (Visa, MasterCard, Discover and AMEX)
TAXES
Sales tax applies only to shipping addresses located in California.
Resellers may have tax omitted from their orders, please contact a sales representative for more information. You will need to provide CA Resale Certificate to qualify for this.
BACK ORDERED ITEMS
We make every effort to maintain our inventory and mark items "out-of-stock" on our website. On occasion, however, we may have fewer items in stock than what you order. In the event that we don't happen to have one or more of your items in stock, and we can not get the items from the manufacturer with in five working days we will notify you right away via e-mail and or phone , at which point we'll let you know how long it will be before we can ship your item's.
All back ordered items will remain on back order unless we are instructed by you to cancel that item. We will keep in constant communication with you in order to keep you up to speed on the current status of your orders!
RETURN POLICY
If you are not satisfied with your purchase, you may return it within 15 days of receiving your order to A.D. Business Solutions© and obtain a refund of the original purchase price less a restocking fee, excluding shipping and handling fees. Please see below for detail policy and instructions to obtain your credit.
Return Merchandise Authorization (RMA)
Most products can be returned to A.D. Business Solutions© within 15 days from the date of invoice if all of the following requirements are met. All returns require a Return Merchandise Authorization (RMA) number. RMA must be requested within 15 days from date of invoice. Issued RMA numbers are only valid for 15 days. Once an authorized return is received, please allow 2 weeks to process refunds and credit back to your account.
You MUST request for a Return Merchandise Authorization (RMA) before shipping any items. We will provide you with an RMA number and instruction on where to ship your items. Please don't ship any items without RMA number. Because various products will need to go back to various distributors; therefore we will provide you with that information along with your RMA number.
How to obtain RMA Number
1) Tel: (818)765-5353
2) E-Mail:
Sales@CashandCredit.com
3) US Mail: A.D. Business Solutions - 11412 Vanowen Street, North Hollywood, CA 91605
Note: All products must be returned double boxed, with no markings or writing on the original box. If a product shows signs that the entire product and packaging was removed from its original box, a refund may be denied resulting in shipment of the product back to the customer.
Shipping & Handling
Shipping & Handling fees for all returns are not refundable. In addition, customer is responsible for shipping costs on returned items.
Programming Fee
Programming Fee or Time Spent Programming your cash register or POS are not refundable. You may cancel your programming after you place your order, but before we start programming on your machine. In other words, you need to let us know immediately, before we start this process, otherwise it would be too late and not refundable.
Media & Supplies & Parts
We do not accept returns on all types of media & supply such as Labels, Thermal Labels, Papers, Cash Register Paper, Thermal or Bond Paper, Ink Ribbons, Money Trays, Keys, etc.
Hardware
All authorized returns must be Must be clean, without scratches and resealed in a factory condition, 100% unregistered, complete, and contain all original manufacturer boxes with the original UPC code and packing materials, all manuals, cables, accessories, blank warranty cards, accessories, all promotional items that were included with the shipment, and any other documentation included with the original shipment. No credit for returns shipped improperly or missing manufacturer warranty cards and/or promotional items, etc. Credit will not be given since unit/s cannot be sold as new when these items are missing.
Software
We do not offer refunds on software where the License Number or Activation Code has already been issued and sent to the customer. Unlike physical goods, electronically distributed software and software licenses can be duplicated. Once a license has been issued, it is unfortunately not possible for us to recall all copies. Therefore, Software is Non-Refundable, Non-Returnable and can not be Exchanged.
Shipment Refusal Fees
Purchaser's refusal to accept shipment of goods from shipping carrier for any reason will result in a refund of the merchandise's current market price, less a restocking charge of 15% or $25 whichever is greater. Original freight paid by customer will not be refunded in some cases; customer will be responsible for the cost of the return trip.
Professional Services
All professional services, including Programming, Keyboard Design, and Label Printing and etc… are non-refundable.
Restocking Fees
If the returned item meets all the above requirements, it will be accepted and a restocking fee will be applied depending on the sale value of the returned items:
20% of purchase price (minimum $15) if a product(s) of equal or greater value is purchased as a replacement
25% of purchase price (minimum $35) if no replacement is purchased.
You will be charged for the cost of new parts to replace for the worn or damaged parts in addition to the 25% restocking fee.
DOA Policy
If a product arrives Dead On Arrival (DOA), contact us immediately and fill out the online RMA request form. DOA merchandise must be returned with all original packaging and accessories for the return to be accepted. Full refunds are only given to non-functional products. Customer is responsible for shipping costs on returned items.
Use of Surge Protector & Power Conditioner
A.D. Business Solutions© strongly recommends the use of power backup/line conditioner units on every computer, cash registers, POS hardware, POS Peripherals to protect against power fluctuations and surges in electricity. Power fluctuations ("brownouts") can garble data transmission, while power "spikes" or surges can do irreparable damage to hard drives and/or other electronic components. If a client chooses not to use power backup/line conditioner units on any of above hardware A.D. Business Solutions© cannot be held responsible for any hardware or software problems due to power fluctuations or surges.
WEBSITE USAGE
The use of this website is subject to the following terms of use:
The content of the pages of this website is for your general information and use only. It is subject to change without notice.
Neither we nor any third parties provide any warranty or guarantee as to the accuracy, timeliness, performance, completeness or suitability of the information and materials found or offered on this website for any particular purpose. You acknowledge that such information and materials may contain inaccuracies or errors and we expressly exclude liability for any such inaccuracies or errors to the fullest extent permitted by law.
Your use of any information or materials on this website is entirely at your own risk, for which we shall not be liable. It shall be your own responsibility to ensure that any products, services or information available through this website meet your specific requirements.
This website contains material which is owned by or licensed to us. This material includes, but is not limited to, the design, layout, look, appearance and graphics. Reproduction is prohibited other than in accordance with the copyright notice, which forms part of these terms and conditions.
All trademarks reproduced in this website, which are not the property of, or licensed to the operator, are acknowledged on the website.
Unauthorized use of this website may give rise to a claim for damages and/or be a criminal offence.
From time to time this website may also include links to other websites. These links are provided for your convenience to provide further information. They do not signify that we endorse the website(s). We have no responsibility for the content of the linked website(s).
You may not create a link to this website from another website or document without A.D. Business Solutions©'s prior written consent.
Your use of this website and any dispute arising out of such use of the website is subject to the laws of England, Scotland and Wales.
WEBSITE DISCLAIMER
The information contained in this website is for general information purposes only. The information is provided by A.D. Business Solutions© and while we endeavor to keep the information up to date and correct, we make no representations or warranties of any kind, express or implied, about the completeness, accuracy, reliability, suitability or availability with respect to the website or the information, products, services, or related graphics contained on the website for any purpose. Any reliance you place on such information is therefore strictly at your own risk.
In no event will we be liable for any loss or damage including without limitation, indirect or consequential loss or damage, or any loss or damage whatsoever arising from loss of data or profits arising out of, or in connection with, the use of this website.
Through this website you are able to link to other websites which are not under the control of A.D. Business Solutions©. We have no control over the nature, content and availability of those sites. The inclusion of any links does not necessarily imply a recommendation or endorse the views expressed within them.
Every effort is made to keep the website up and running smoothly. However, A.D. Business Solutions© takes no responsibility for, and will not be liable for, the website being temporarily unavailable due to technical issues beyond our control.
COPYRIGHT NOTICE
This website and its content is copyright of A.D. Business Solutions© © 2013. All rights reserved. Any redistribution or reproduction of part or all of the contents in any form is prohibited other than the following:
you may print or download to a local hard disk extracts for your personal and non-commercial use only.
you may copy the content to individual third parties for their personal use, but only if you acknowledge the website as the source of the material.
You may not, except with our express written permission, distribute or commercially exploit the content. Nor may you transmit it or store it in any other website or other form of electronic retrieval system.