Categories
Manufacturers
Cart Contents
Your cart is currently empty
Subtotal: $0.00
Sale Item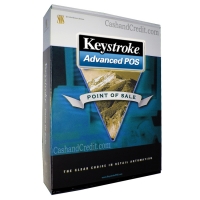 Keystroke Advanced POS - Version 8
$1795.00
About Us
AD Business Solutions has been serving customers in Los Angeles and Southern California area since 1964. AD Business Solutions has shown and proven to be a leader in the industry for many years. Our employees are honest, with good values and ethics, which reflect in the way we do business and treat our customers.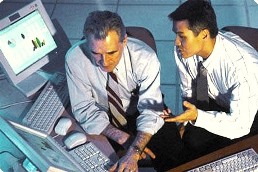 AD Business Solutions has been providing state-of-the-art solutions, while anticipating next-generation technology trends. We are authorized dealer for: Keystroke©, Aldelo©, Intuit©, Sharp©, Toshiba TEC©, Samsung©, Casio©, Metrologic©, CAS©, Avery Berkel©, Tellermate© and many more ... This experience makes AD Business Solutions a driving force in helping customers by increasing their profit, Inventory Control and integrating security systems with Electronic Cash Registers or POS systems.
We at AD Business Solutions have been able to support thousands of customers both in our local area, as well as nationwide. Since inception of the company, we have established the reputation and customer base that proves we have what it takes to get and keep your business. Quality Customer Service is our number one priority.
Point of Sale
Electronic Cash Registers
Credit Card Merchant Services
ATM Machines
Video Security Systems
Cash Register & POS Papers
Cash Register Ribbons
Support & Service
Supplies
We've assisted many businesses with automating their business and providing them with a way to protect themselves from theft and inventory losses, at a price which justifies itself in savings, from a decrease in losses. We have knowledgeable sales people available to answer questions and help you find the system that will suit your needs.
AD Business Solutions strength lies in its optimal access to the most advanced hardware and software manufacturers, which allows us to research, develop and offer the most evolved Business Solutions, using our unique, creative and technological expertise. AD Business Solutions has implemented many solutions for all viable end-user platforms.
AD Business Solutions is your single source for all of your credit card processing business needs. Merchant Accounts for Visa©, MasterCard©, American Express©, Discover© and other private label credit card companies are only a click away from you right now.

Credit card processing equipment is available from Verifone©, Hypercom©, Nurit©, Verifone©, OTI's Saturn 5000©, Magtek©, RDM and IVI credit card machines are available for your small business transactions. By offering multiple processing options, AD Business Solutions has the ability to approve 98% of all applications for merchant accounts we receive. We give you the capacity to offer your customers the largest selection of payment options in the industry.