Categories
Manufacturers
Cart Contents
Your cart is currently empty
Subtotal: $0.00
Sale Item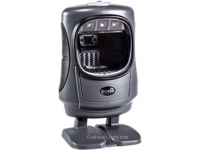 Code Reader 5000AV
$449.00
Product Details
Sam4S ER-350-II Cash Register

SKU: ER-350-II

List Price:

$389.95

Your Price:

$329.95

Your Savings:
$60.00
Quantity:
Programming:

Share This Product:
Overview
Sam4S / Samsung ER-350-II Cash Register
!!! DISCONTINUED MODEL !!!
REPLACEMENT MODEL IS: Sam4s ER-5215M. (Click to View)
A low cost ECR with full size ECR features. You will appreciate the conveninece of price look ups. PLUs track fast moving items with the assurance of accurate pricing. Accounting is a breeze with daily and period-to-date reports while hourly reporting helps you plan for busy or slow times. The SAM4s ER-350II features a 5 line, 26 characters per line ? programmable receipt message. If 2-ply carbonless paper is used, the printer generates both a receipt and a sales journal.
Fast Reliable SAM4s SDM-310 Receipt/Journal Printer
2 1/4" Dot Matrix Single Station Printer
Fast 4.5 Lines per Second Print Speed
10 Clerks
3 Tax Tables
300 Preset or Open Price PLUs
8 or 16 Programmable Departments
Single Station Dot Matrix Printer Accepts 1 or 2-Ply Paper
10 Character Department and PLU Descriptors
26 Character, 5 Line Programmable Receipt Message
Programmable Management Controls
PLU, Department, Hourly Sales, and Period-to-Date Reports
Recommended Replacement for Discontinued Model: Samsung ER-250
Tell a Friend