Categories
Manufacturers
Cart Contents
Your cart is currently empty
Subtotal: $0.00
Sale Item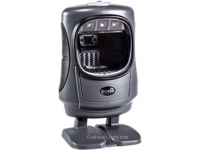 Code Reader 5000AV
$449.00
Product Details
Tellermate T-ix R4500 Money Counter

SKU: T-ix R4500
Overview
Tellermate T-ix R4500 Money Counter
The Tellermate T-ix R4500 series is a flexible cash office management tool for retail, food service and grocery industries that gives head offices the power to remotely monitor cash processes at site level. With single and multi-register options, the R4500 allows users to count and manage coins, bills, coupons and tokens alongside balances from card or check payments.
The R4500 is designed to be a comprehensive cash room solution assisting the operator to perform everyday tasks using functions mapped specifically to them. The integrated numeric keypad allows balances and reference numbers to be entered and reported. Count data can be sent in report format to a Tellermate printer, a PC or directly to an internal computer network.
R4500 is designed so onsite staff spend less time counting and reporting on cash, allowing time for more rigorous audit and security processes. Cash levels in the safe and on the shop floor can be managed while the analysis of actual cash data can be processed centrally. The result is cash that is processed, reported on and monitored more swiftly and effectively minimizing losses and making your management team more reactive to problems.
Count a cash drawer in less than one minute
Dramatically speed up cash management
Count bills, coins, coupons and tokens
Numeric keypad for balances and reference numbers
Three count tasks
Customizable starting bank values and systems
Closeout summary screen at the end of each count
Full roll and strap checking facility
High capacity money platform
Report to Tellermate printer, PC or network
Count up to two currencies
Large, backlit graphic display
Intuitive menu and navigation
Compact and lightweight with carry grips
Illustrated quick start guide
(Feature set similar to: TY+R330)
Tell a Friend