Categories
Manufacturers
Cart Contents
Your cart is currently empty
Subtotal: $0.00
Sale Item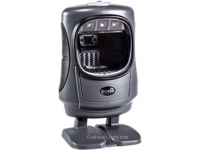 Code Reader 5000AV
$449.00
Product Details
Casio TE-4500 Cash Register

SKU: TE-4500F

List Price:

$1019.00

Your Price:

$729.00

Your Savings:
$290.00
Quantity:
Cash Drawer:

Share This Product:
Overview

REPLACEMENT MODEL: NCC Hisense HK570 Touch Screen POS Bundle (Click to View)
Casio TE-4500 Cash Register
A Better Way of Viewing Your Operation. TE-4500 Electronic Cash Register with a New Multi-Line Color LCD Display. Powerful and flexible solutions from CASIO for today?s demanding business. LCD display can be tilted to the optimal reading angle. Drop-in paper-loading for quick, easy paper roll changes CF card interface for fast, simple data transfer. 5.2 inch wide LCD screen with 2 x 16 characters offer clear view of the transaction information to the operator. 5 Colors backlight are available to illuminate operator display to fit atmosphere of the store image. Scheduler function makes it possible to switch over backlight color as well as menu level for different items or prices such as Lunch and Dinner time for example.
Flat Keyboard
3 Line Color LCD Operator Display
2 Station Thermal Printer, 58MM
106 Flat PLU Keys
9,999 PLU
Inventory control
99 clerks
Customized Graphic and Watermark logos on receipts
16 character alpha descriptor
Floating guest checks
Time & Attendance
Text character printing (typing a message within a transaction & printing on receipt)
Food stamps
Guest check file
Multiple price levels (2 levels on PLU / 3 on scanning items)
Mix & match discounting
Bottle link table
Programmable time periods
Hourly item tracking (up to 99 totalizers)
Ability to scan weight & price encoded bar codes
Cashier detailed tracking (up to 99 totalizers)
2 commission rates calculated per item
Various reporting capabilities
RAM : 512K std., expandable to 1.5MB (with optional RK-3 RAM board)
IRC optional (I/O PB-17 board, CAT-5 & Casio Inline)
Industry standard CF (compact flash) card interface for program uploading/downloading
3 serial ports (PC, modem, scale, scanner, slip printer, Epson serial printer, coin dispenser, Epson remote display, Berg liquor dispenser and credit/debit)
Cash Drawer DL-2425: 5 Coins/5 Bill Metal - 16"" W x 18"" D x 4"" H - With Media Slot
Cash Drawer DL-3616: 5 Coins/5 Bill Metal - 19"" W x 19"" D x 4"" H - No Media Slot
Tell a Friend