Categories
Manufacturers
Cart Contents
Your cart is currently empty
Subtotal: $0.00
Sale Item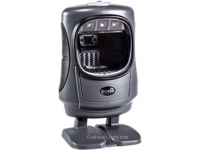 Code Reader 5000AV
$449.00
Product Details
Casio TE-2400 Cash Register

SKU: TE-2400

List Price:

$529.00

Your Price:

$415.00

Your Savings:
$114.00
Quantity:

Share This Product:
Overview

REPLACEMENT MODEL: NCC Hisense HK570 Touch Screen POS Bundle (Click to View)
Casio TE-2400 Cash Register
Simple yet powerful features and functions increase efficiency of store management and improve productivity. The stylish Casio TE-2400 cash register is the replacement for the TK-6500. This is a great cash register for a small to medium retail environment. Many options are readily available including scanning, remote printing, PC connectivity, and a 2nd cash drawer option. The new TE-2400 Casio cash register features flash card technology. Utilizing flash cards gives the cash register operator 3 distinct LOW COST advantages. The TE-2400 has the option for an interfaced credit card reader. Enter in transactions at the register, slide the card and print out the ticket on the receipt printer. Eliminate double-entry errors so common on stand-alone machines once and for all.
Flat Keyboard
Operator 2-Line Alpha-Numeric, 8-Character 10 Digits Displays
Customer Pop-Up 8-Digit Numeric Led
Compact Flash Card Interface
2 Serial Ports
Thermal Receipt and Journal Printer (2 1/4" Wide)
Capability of Graphic Logo and Watermark
Compressed Printing Mode for Journal Printing
Drop-In Paper Loading
Barcode Reading Function
Help Function - Shows You How to Program Various ECR Features
Supports CF Flash Data Storage for your Sales Reports and Program Data Backup
Supports Direct Connection to a PC, Kitchen Printer, Scanner, Slip Printer or Modem
Table Control Function
Basic Table Control Function for Small Restaurants, Caf?s and Bars
External Printer can be configured for Order or Receipt Printing
Tell a Friend