Categories
Manufacturers
Cart Contents
Your cart is currently empty
Subtotal: $0.00
Sale Item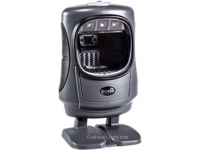 Code Reader 5000AV
$449.00
Product Details
Casio TE-1500 Cash Register

SKU: TE-1500

List Price:

$429.00

Your Price:

$330.00

Your Savings:
$99.00
Quantity:

Share This Product:
Overview
Casio TE-1500 Cash Register
!!! DISCONTINUED MODEL !!!

REPLACEMENT MODEL: NCC Hisense HK570 Touch Screen POS Bundle (Click to View)
The stylish TE-1500 design and medium size metal cash drawer with slot lends itself to medium sized retail applications. The TE-1500's large three (3) alpha/numeric back-lit display accents the machine's design and software capability. Scanning and PC communications are available for more demanding applications along with integrated electronic payment (credit/debit/gift card). Simpler applications can use the 30 department keys or the 2,000 PLU numbers to record their sales.
Compact & Sleek cabinet design
30 department keys
Scanning (max 2,000 items)
Inventory Control on scanning PLU's
Clerks (50)
Operator LCD display with 2 line Alpha/1 line numeric
Dual station thermal printer (58mm) with drop & load paper loading
Graphic & Watermark logo printing on receipt
Two (2) serial ports (PC modem,scanner & EFT (in future))
Age verification
RAC card (program uploading/downloading, IPL upgrades& EJ backup)
Medium-sized slit cash drawer (5 bill/5 coin)
Dimensions & Weight: 8.4"" (H) x 15.7"" (W) x 17.7"" (D)/ 22 lbs
Tell a Friend