Categories
Manufacturers
Cart Contents
Your cart is currently empty
Subtotal: $0.00
Sale Item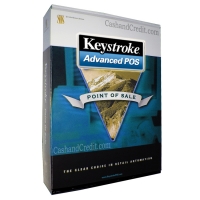 Keystroke Advanced POS - Version 8
$1795.00
Product Details
TEC MA-1535 Cash Register - Raised

SKU: MA-1535-2-G-US

List Price:

$867.00

Your Price:

$649.00

Your Savings:
$218.00
Quantity:

Share This Product:
Overview
TEC MA-1535 Cash Register - Raised Keyboard
!!! DISCONTINUED MODEL !!!
REPLACEMENT MODELS IS: SPS-345. (Click to View)
The new standalone MA-1535 electronic cash register from TOSHIBA TEC is highly sophisticated yet affordable and easy to operate. This new ECR will enable retail storeowners to further improve quality of service and increase profitability. The affordability of the MA-1535 makes it ideal for users who want to achieve such goals by significantly reducing processing time at checkout, ensuring consistency and accuracy of item registration, transaction handling and eliminating the risk of cashier errors.
Raised Keyboard

2 /14"" Thermal Receipt & Journal Printer
24 Characters Alphanumeric Print
Automatic Receipt Cutter
Up To 99 Departments
Over 4,000 Item Scan File - Standard
Up To 24,000 - With Memory Expansion
10 Characters Alphanumeric and 10 Digit 7 Segment Display
Scanning Functions
Wide Variety of Programmable Functions
Electronic Funds Transfer (EFT)
Full Cashier Accountability
Forced Birthday Verification
Hold and Recall, Cancel Transaction
3 Price Levels
4 Value Added Tax Rate
10 Auto Function Keys
Heavy Duty Cash Drawer with 5 Bill /5 Coin and Media Slot
3 Com Ports Standard for: Scanner, Credit/Debit Card, Scale and Computer
Tell a Friend