Categories
Manufacturers
Cart Contents
Your cart is currently empty
Subtotal: $0.00
Sale Item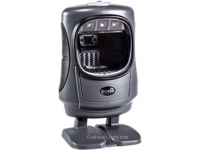 Code Reader 5000AV
$449.00
Product Details
TEC MA-600 Cash Register - Raised

SKU: MA-600-1-Q-US

List Price:

$595.00

Your Price:

$549.00

Your Savings:
$46.00
Quantity:

Share This Product:
Overview
TEC MA-600 Cash Register - Raised Keyboard
!!! DISCONTINUED MODEL !!!
REPLACEMENT MODELS IS: SPS-520RT. (Click to View)
The versatile, compact and stylish MA-600 from TOSHIBA TEC combines the features and functionality of a high range Electronic Cash Register designed for small-scale general retail and hospitality environments. With its interactive LCD display and easy to use ?drop in? clam shell thermal receipt and journal printers, the MA-600 is the flexible low cost choice for any business. The MA-600 is part of the legendary range of TOSHIBA TEC Electronic Cash Registers, renowned for quality, reliability and low cost of ownership. With an ergonomic design, in cool black and available with either flat or raised keyboard, the MA-600 is flexible enough for the widest variety of retail or food service environments.
Although the MA-600 is a stand alone machine, it has the capability to communicate with a PC via a built-in USB interface. The PC interface can be utilized for creating and editing programs, loading and saving existing programs, and updating software versions.
Raised Keyboard

2 /14"" Thermal Receipt & Journal Printer
56 Keys expandable to Max 66 Keys
Unique ""Centre Console"" Screen Display Design, Black Cabinet
Dual Station Thermal Alpha Printer With ""Drop In"" Paper Load
4 Line LCD Alpha Display With Additional 3 Color Numeric Display
Menu Driven Programming with Prompting
40 Departments, 1,000 PLUs
USB PC Communication with Free Programming Software
RS232 Slip Printer Interface
PK-2 Additional Keyboard Interface
Heavy Duty Cash Drawer with 4 Bill /8 Coin wtih Media Slot
7 Digit, 7 Segment Swivel Customer Display
Tell a Friend