Categories
Manufacturers
Cart Contents
Your cart is currently empty
Subtotal: $0.00
Sale Item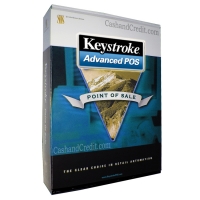 Keystroke Advanced POS - Version 8
$1795.00
Product Details
Sam4S ER-5200M Cash Register

SKU: ER-5200M

Your Price:

Add to cart to see price

Quantity:
Memory Option:
Programming:

Share This Product:
Overview
Sam4S / Samsung ER-5200M Cash Register
!!! DISCONTINUED MODEL !!!
REPLACEMENT MODEL: Sam4S ER-940 (Click to View)
Commercial Grade ECR! The SAM4s ER-5200M features a traditional flat key keyboard expandable from 15 to 40 NLU keys. NLUs access PLU memory and functions as traditional departments. Functions can be added, removed or relocated for maximum operator efficiency. The affordable SAM4s ER-5240M provides the gateway to system features using two standard RS-232C communication ports: Direct or Modem PC Communications with Optional Polling Software, Kitchen Printer, Slip Printer, Scanner, Pole Display, Coin Dispenser, Scale, Video Surveillance, DataTran Integrated Credit.
Adjustable Two-Line Alpha-Numeric Liquid Crystal Display
Flat Keyboard
Two Standard RS-232C Ports
Compatible with Datacap?s DataTranTM Credit Card Terminal
Reliable High-Speed Thermal Receipt and Journal Printers
Drop-and-Print Paper Loading
Wide 2?? (58mm) Thermal Paper
Lower Total Cost of Ownership vs. Impact Printer
Prints User Defined Graphic Logos, Coupons or Advertising Messages
Receipt Printer Generates Receipt, Soft Check, Credit Card Draft and/or Requisition
Optional UPC Scanning
15 NLU Keys Expandable to 40
Over 10,000 Fifteen Digit Preset or Open Price PLUs
Automatic Tax Computation for Up To 4 Rates or Tables
10 Media Keys: Cash, Check and Up To 8 Charge Keys
Heavy-Duty Cash Drawer with 5 bill / 5 coin
99 PLU Group Totals to accumulate totals of individual PLUs
Management X and Z reports include financial, PLU, clerk, group and sales by hour.
Recommended Replacement for Discontinued Models: ER-4100, ER-5100, ER-4900, ER-5200

Free Credit Card Interface Available!

Sign up for a fast and reliable payment processing with FIS Worldpay & AD Business Solutions.

You will receive a No Upfront Cost for the DataCap unit.

Please call our office number at 818-765-5353 for further assistance.

Tell a Friend