Categories
Manufacturers
Cart Contents
Your cart is currently empty
Subtotal: $0.00
Follow Us
Sale Item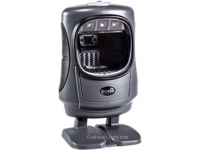 Code Reader 5000AV
$449.00
Product Details
SHARP UP-600 Cash Register

SKU: UP-600

List Price:

$1295.00

Original Price:

$854.00

Your Savings:
$441.00
Quantity:

Share This Product:
Overview
SHARP UP-600 Cash Register
!!! DISCONTINUED MODEL !!!
REPLACEMENT MODEL IS: SAM4S SPS-520 RT.(Click to View)
The UP-600 was specifically designed for the rigors of retail by delivering the flexibility, expandability and versatility that small to mid sized retail business needs to succeed. With standard scanning interface, a wide range of PLU/UPC/EAN codes, high-speed industry standard Ethernet LAN communications, raised keyboard, integrated dot matrix receipt journal printer and much more, the UP-600 transaction processing is fast and accurate.
Raised Keyboard

64 keys 84 Max
Dot Matrix high speed Receipt and Journal printer
Built in Validation Printer
Supports; scanner, scales, etc.
Built-in Ethernet TCP/IP and 2 x RS232 Ports
Networks up to 64 terminals
Mix & Match Tables
6 price shift levels
Easy price Changes
Learning function for UPC codes (UPC /EAN)
Linked PLU's
Function Look-up keys
Macro function keys
Price Inquiry
Training Mode
Charge posting (customer files)
Credit Card interface
7 Bill - 5 Coin metal drawer
Tell a Friend