Categories
Manufacturers
Cart Contents
Your cart is currently empty
Subtotal: $0.00
Sale Item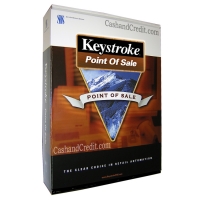 Keystroke Point of Sale - Version 8
$1195.00
Product Details
Honeywell Hyperion Barcode Scanner - 1300g

SKU: MS-1300G
Overview
Honeywell Hyperion 1300g Barcode Scanner
Honeywell's Hyperion 1300g linear-imaging barcode scanner features an ideal balance of performance, best-in-class durability and ergonomics to provide years of hassle-free scanning, especially in scan-intensive or light industrial applications. Fast intuitive reading of 13 mil barcodes out to 18 inches (457 mm), as well as reading of high density barcodes as small as 3 mil are both enabled in a single linear imager, eliminating the need to purchase specialty scanners. Get the most out of the Hyperion linear imager with compatible Remote MasterMind® scanning management software.
Linear-Imaging Scanner
Superior Hand-Held Scanning
Highly Versatile
Excellent Poor Quality Code Reading
Class-Leading Durability:
Comfortable, Ergonomic Design.
Automatic Interface Detection
Remote MasterMind® Scanner Management Software
Holds up to 2500 bar codes when out of range.
Available in Keyboard Wedge, USB or Serial
Available in Black or White.
Tell a Friend