Categories
Manufacturers
Cart Contents
Your cart is currently empty
Subtotal: $0.00
Sale Item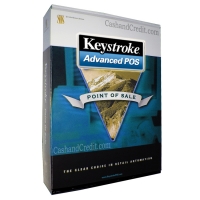 Keystroke Advanced POS - Version 8
$1795.00
Product Details
Star Micronics TSP654iiBT Bluetooth iOS

SKU: TSP654II-BTios
Overview
Star Micronics Thermal Printer - TSP654ii
The TSP654SK Liner-Free printer is designed to work with liner-free labeling applications. Repositionable thermal labels can stick to virtually any surface, and can be removed easily and reapplied leaving behind no residue. The liner-free labels are an alternative to using silicone-lined labels or tape.
Since it uses no silicone liner it eliminates the negative environmental impact and helps cut back on in-house waste, thus continuing Star Micronics Global Green Initiative, which encompasses manufacturing products that provide the minimalist impact possible on our environment.
Liner-free labels are a welcomed addition for quick service restaurants (QSR) applications, from drive-through service self-service deli applications. The liner-free labels can be used for an exception sandwich only or the entire order by attaching it to the bag. The labels can stay with and track an order through the entire preparation process, improving both drive-through, and take-out order accuracy, and a better bottom line. The labels also maintain image integrity because it is engineered to preserve thermal images in applications where heat lamps or exposure to direct heat is used.
Tell a Friend