Categories
Manufacturers
Cart Contents
Your cart is currently empty
Subtotal: $0.00
Sale Item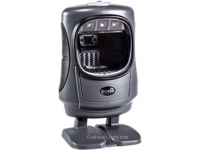 Code Reader 5000AV
$449.00
Product Details
SHARP ER-A330 Cash Register

SKU: ER-A330

List Price:

$599.00

Your Price:

$389.00

Your Savings:
$210.00
Quantity:

Share This Product:
Overview
SHARP ER-A330 Cash Register
!!! DISCONTINUED MODEL !!!
REPLACEMENT MODEL IS: SAM4S ER-5115II. (Click to View)
The ER-A330 is easy to use and results in fewer errors and greater productivity even for the most novice user. The ER-A330 allows you to handle and tabulate data easily. And with the ER-A330, you get big ECR performance without the big ECR price.
Raised Keyboard

- 10 Keys 50 Max
Department Grouping
750 PLU's
6 Coded Cashiers
3 Digit free PLU code
4 Tax Tables
Single line validation slot
Receipt & Journal feed
Calculator function
2 Auto keys
Manager Control Functions
Training Mode Function
Stacked Reports
5 Bill and 5 Coin drawer
Tell a Friend